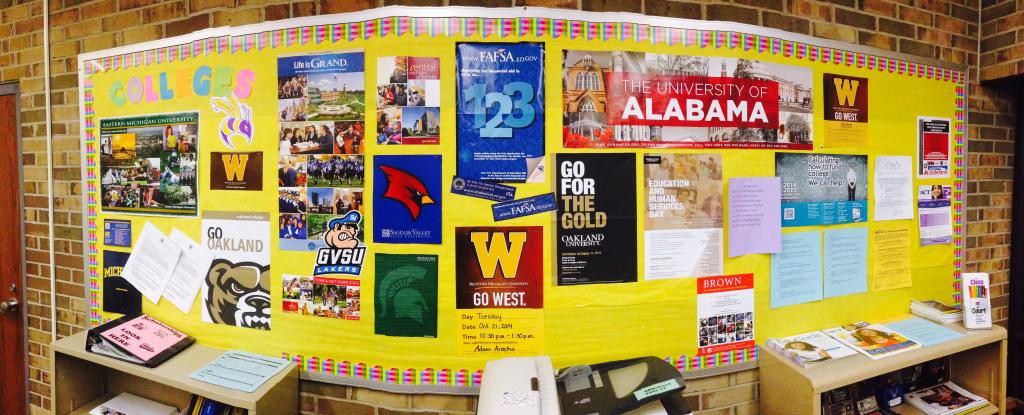 Warren Woods Tower High School provides a comprehensive guidance and counseling program that strives to meet both the educational and emotional needs of our students. WWT students have the ability to sign up to see their counselor for academic and personal issues. Along with the three Counselors at WWT, students may also utilize the services provided by the two Psychologists. The WWT Counselors and Psychologists are committed to meeting the many needs of our students and are dedicated to preparing them for their future. Students who are receiving Special Education services may also seek out their teacher provider for supports.
Graduation Requirements
Traditionally, a student will complete graduation requirements in four years. In order to receive a diploma and graduate, a student will need to meet the school and state requirements for course work, and meet the total number of minimum credits approved by the Board of Education. Students are also required to complete all components of the Michigan Merit Examination.Twenty-two (22) satisfactory credits must be earned. A credit, to be satisfactory, must be graded at a minimum of a grade of D-. A diploma will not be awarded until all required credits are earned.
On-Line Course Opportunities through Section 21F:
Counseling Office
Administrative Assistant
Barb Dempsey
(586) 439-4577
Counselor, A-G
James McCracken
(586) 439-4594
Counselor, H-O
Julie Geyman
(586) 439-4561
Counselor, P-Z
Matthew Rohloff
(586) 439-4593

Psychologist
Marc Kalil
(586) 439-4595
Psychologist
Dr. Paolo Todesco
(586) 439-4560