Mr. George Hamblin - Principal/Coordinator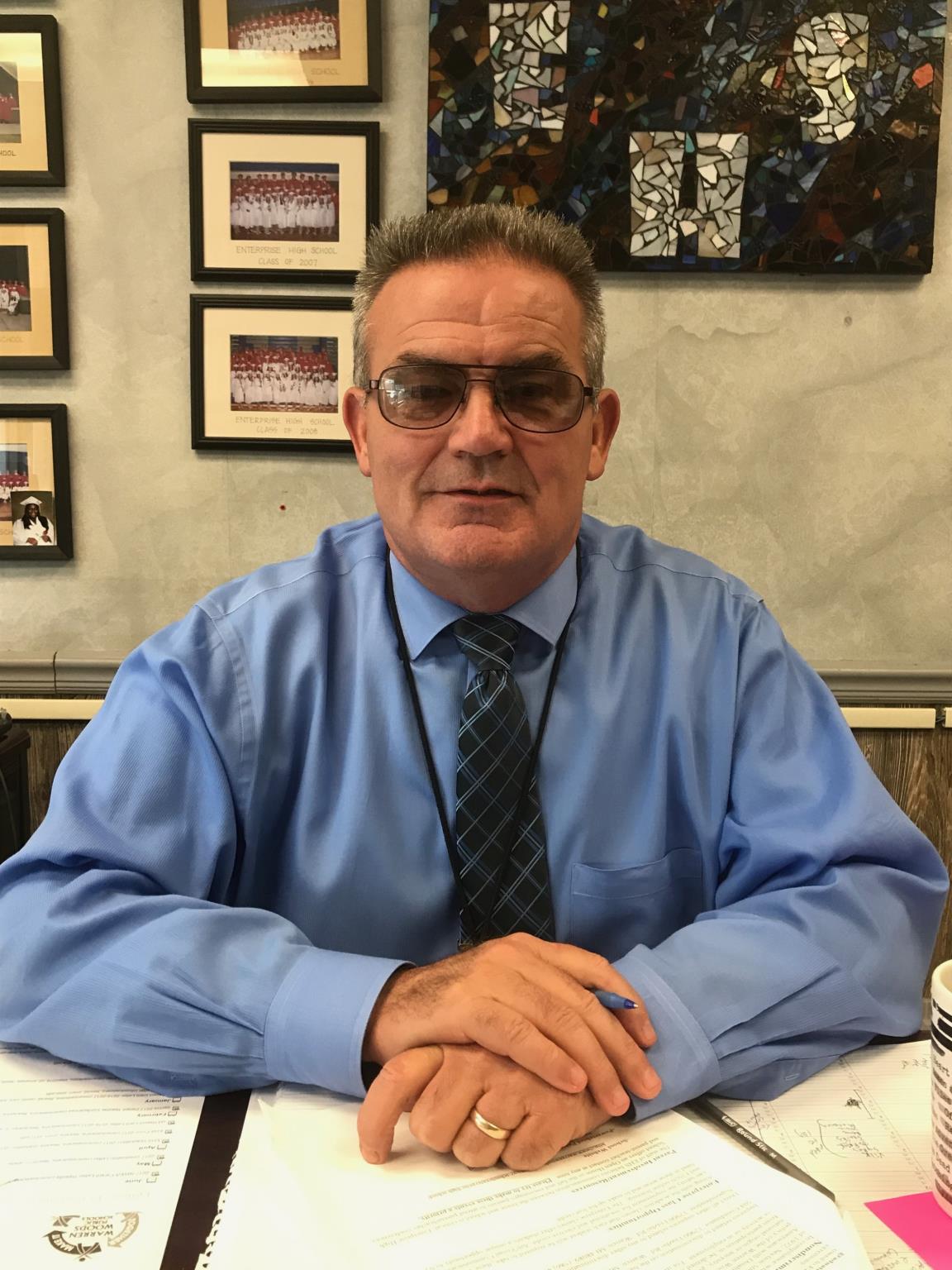 My name is George Hamblin, and I am beginning my eighth year serving the Warren Woods Public Schools as the Principal/Coordinator of Enterprise High School for the 2018 – 2019 school year. I am beginning my twenty-ninth year in public education. Previously, I worked at the Richmond Community Schools for twenty years (1991 – 2011). I taught high school English, Speech and physical education for fifteen years, and I taught English and physical education in the middle school for five years. I coached football, wrestling, and track. I also worked for the Walled Lake Consolidated Schools for one year serving as a high school English teacher. I earned my Bachelor's Degree in 1988 from Eastern Michigan University and my Master's Degree in 1996 from Eastern Michigan University.
As Principal/Coordinator of Warren Woods Enterprise High School, I find the position most challenging and rewarding. Our main goals are to help students learn, to help students earn high school diplomas, and to help students discover opportunities beyond high school through training and education. If you have a child interested in attending Warren Woods Enterprise High School, the phone number is 586.439.4407. My extension is 3434. Also, you can contact me on my cell phone (810.650.3483). Thank you.
Mrs. Lynn Maljak - Administrative Assistant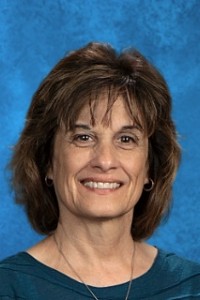 Mr. Jason Nostrant - Counselor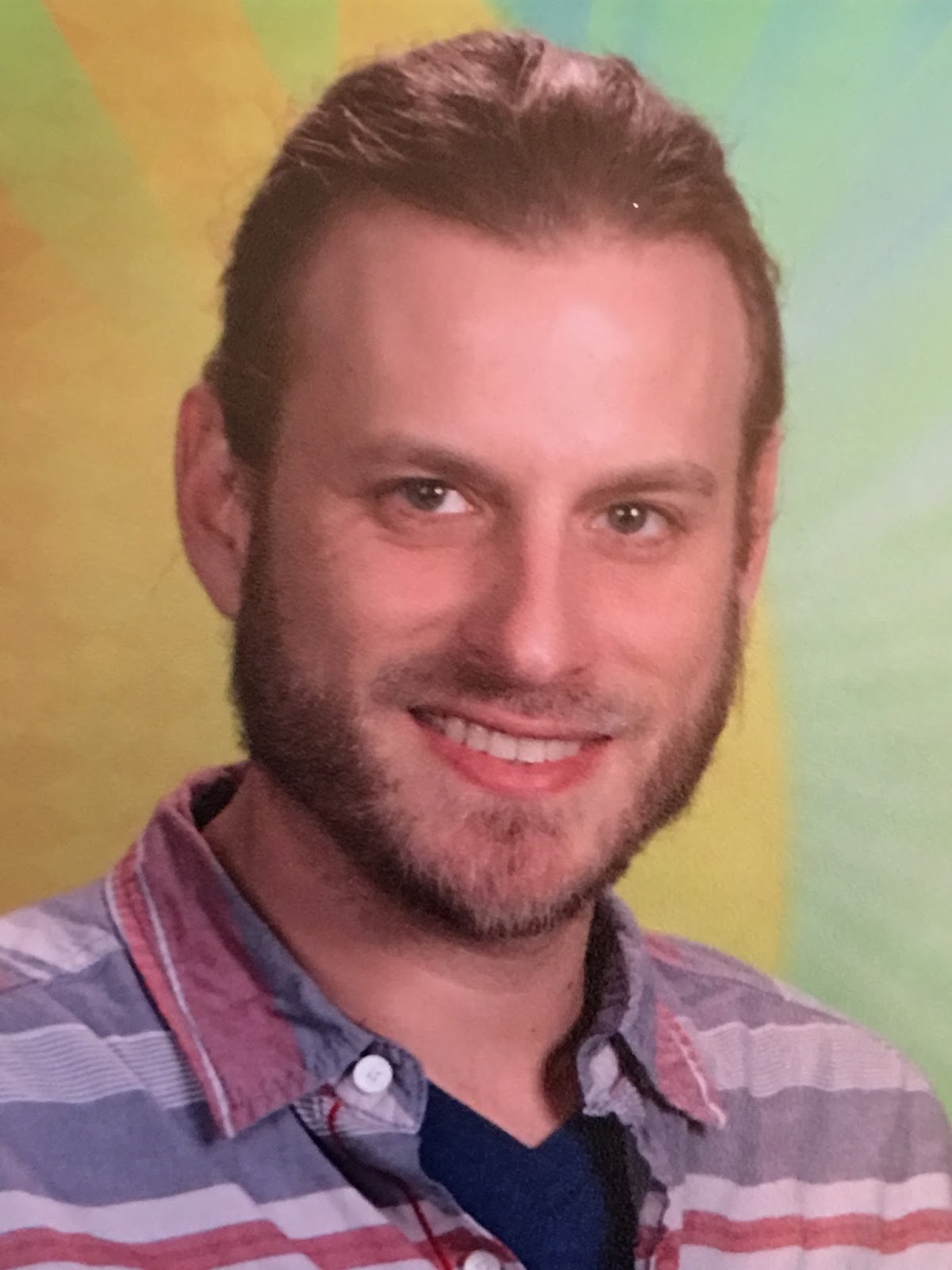 This is my 9th year working at Enterprise. I received my undergraduate at Central Michigan University and my Masters at Oakland University. I enjoy working at Enterprise and seeing the students reach their full potential.
Mrs. Carolyn Jennings - Science and Health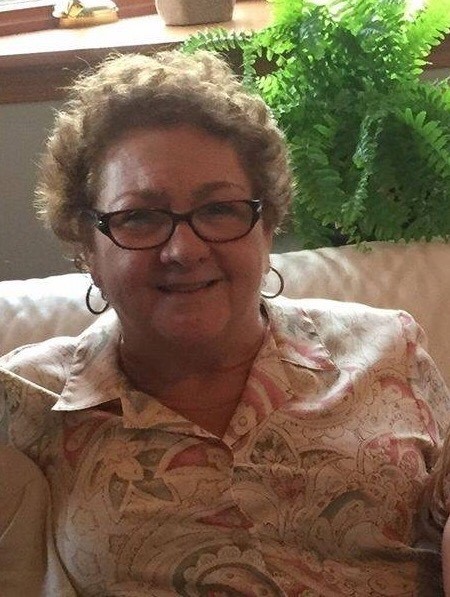 Born, Carolyn Patricia Beck in Detriot Mi., Holy Cross hospital. My dad was stationed at Selfridge AFB and they did not deliver babies on base so they traveled to Detroit. My mother was born and raised in Vienna, Austria. She came to the states at age 21 with my dad. Since we were a military family we lived in a lot of different places depending on my dad's assignment. We were in Traverse City Mi for my kindergarten; Milton New York for 1st grade; Charlevoix, MI for 2nd and then overseas to North Africa for 3.5 years in Tripoli, Libya. When we were returning to the states our plane lost 3 of 4 engines and made an emergency landing in the Azores islands. Scary times we had our life jackets on saying prayers over the speakers and everything. I still love to fly. Once stateside we stayed in South Carolina for a while with relatives, then back to Charlevoix, Mi. from there we moved to Topeka, Kansas. We were there for 5 years, 4th – 8th grade. I loved school and ran track in Jr. High. I was in 8th grade history class when JFK was assassinated.
Next we moved back to Michigan but lived off base on a street called Lois Lane in Mt. Clemens. I attended Mt. Clemens High school and graduated from there in 1969. In the spring of 1967 when I turned 16 my dad passed away of a heart attack. Mom went to work and so did I . My younger brother was only 13. He and I became close and our little family of 3, no relatives in the state, carried on. After graduation I attended Wayne State University studying Health and Physical Education (it was later on that I took my 3rd major of Science education). In my Junior year of college I met my current husband. We married when I was only 20 and he was 23 and I became Mrs. Jennings. We have been married now 46 years. We waited 5 years to add children. I have 3 grown daughters all married with children, seven grandchildren to be exact. I continued my education received my Masters, after that 30 more credits were added over the years all in different areas of Forensics, Health and Science. I did not teach full time until I was 43 years old. I raised our girls, was a cake decorator and substituted for 15 years first.
We love to travel and have been to 47 of the 50 states, Alaska twice, as well as, Jamaica, Europe, Canada, Costa Rica, Mexico, St. Martens, St. Johns, and the Bahamas.
When I did start teaching full time, it was at the Lutheran High schools. Lutheran East for 1 year in Biology and Lutheran North for a year in Bio and Earth science. I moved to public school teaching in 1995 at Mt. Clemens Middle & High school, teaching 8th grade science and 9 grade Physical Science for 3.5 years. I was privileged to run the planetarium for a year while I was there too.
I switched to Warren Woods Public Schools in 1998. My classes included applied Biology and Advanced Biology at first; I wrote the curriculum for Forensic Science and began to teach and build that class, as well as, Physical Science and Introduction to Physics for 15 years.
Enterprise became my school in 2014, I was assigned to teach Health, Biology and Intro to Physics after a long time Enterprise teacher, George Farmer, retired. Now I teach Biology, Introduction to Physics and Earth Science. I also have two E2020 sections.
I love it here at Enterprise High School, even though I miss teaching Forensics, this will be my last school. More travels ahead too.
Mrs. Stacey Stasinski- Art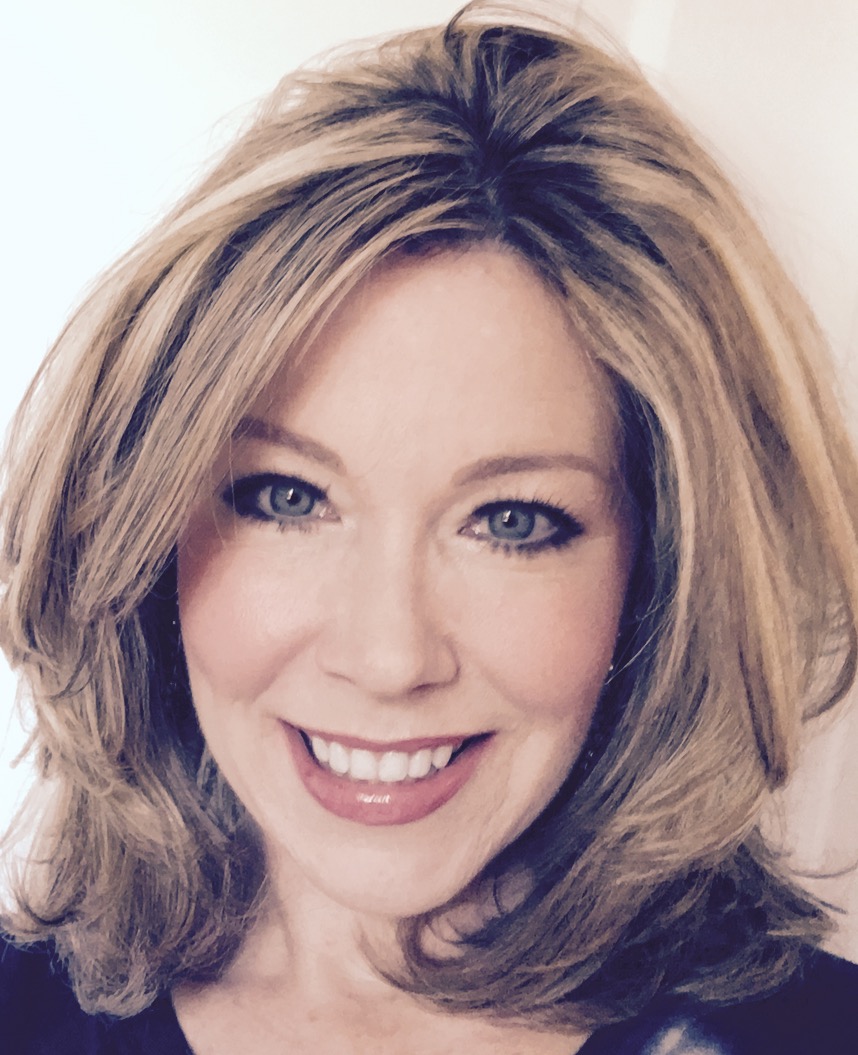 My name is Stacey Stasinski and I am the Art Teacher at Enterprise High School. I have been teaching art for 22 years. I started my teaching career at a small, private K-8 school in Clarkston and have been working for Warren Woods since the 1998-1999 school year. I began teaching in Warren at the elementary level and am now in my fourth year here at Enterprise.
I am a graduate of Michigan State University, where I earned my Bachelor degree in Studio Art. Afterward, I attended Wayne State University to complete my teaching certificate and also earned my Master of Education degree in Counseling while there.
My husband and I live in the suburbs and have two children. My daughter is a high school freshman and my son is in the 5th grade. In my free time I enjoy art (of course), reading, interior design, nature and fashion.
Enterprise is a great place for students to receive a lot of one-on-one attention and support. I have seen many of my former elementary students graduate despite roadblocks that have come up on their education path. Warren Woods Enterprise High School is a real gem in the alternative high school world!
Ms. Danni Smith - English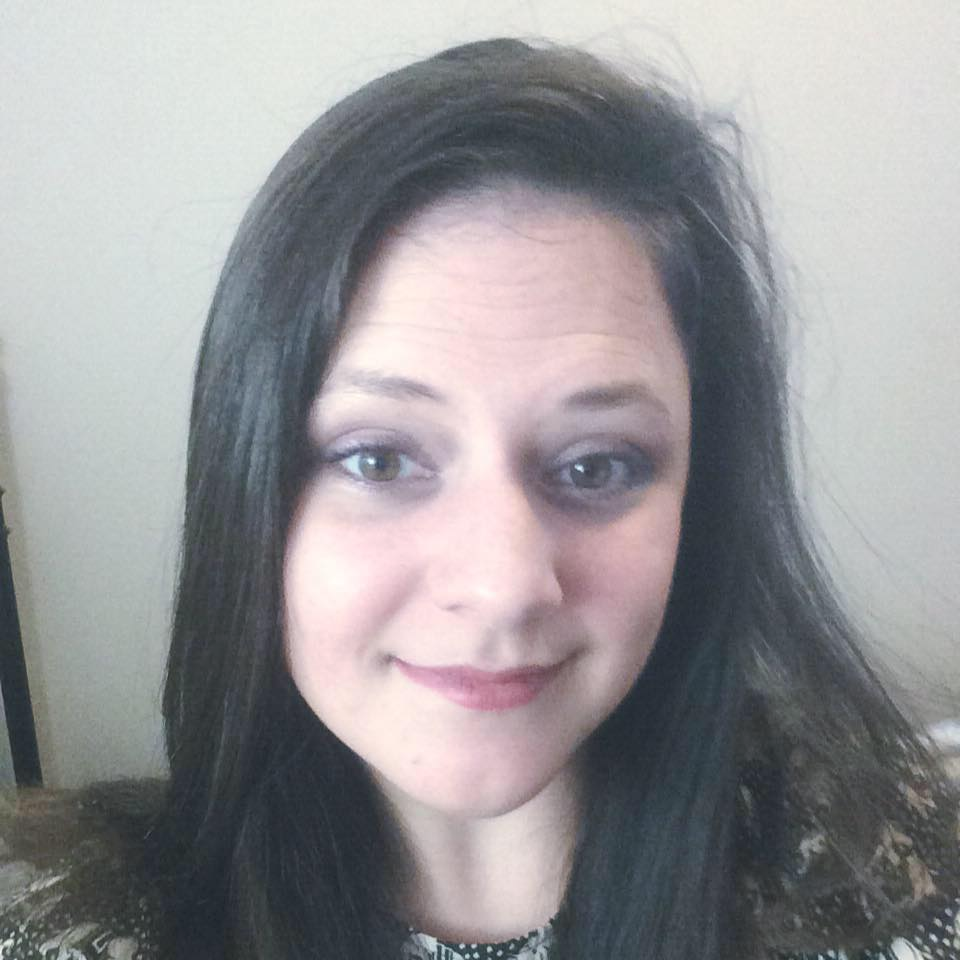 I'm Danni Smith, Enterprise High School's English teacher. I earned my Bachelor's Degree from Central Michigan University in 2010 and my Master's Degree in the Art of Teaching from Marygrove College in 2015.
I have taught for eight years in five different districts: Northampton County-North Carolina, Fitzgerald, Pontiac, Van Buren Public Schools, and now Warren Woods. I have completed various professional developments and worked on many committees in my career. Some notable certifications are Corrective Reading, Reading Apprenticeship, and AP Language and Composition.
I was raised in Warren and moved back after college. My main goal, as a teacher, is to encourage students to become lifelong learners and readers.
Mr. Brad Kreger - Social Studies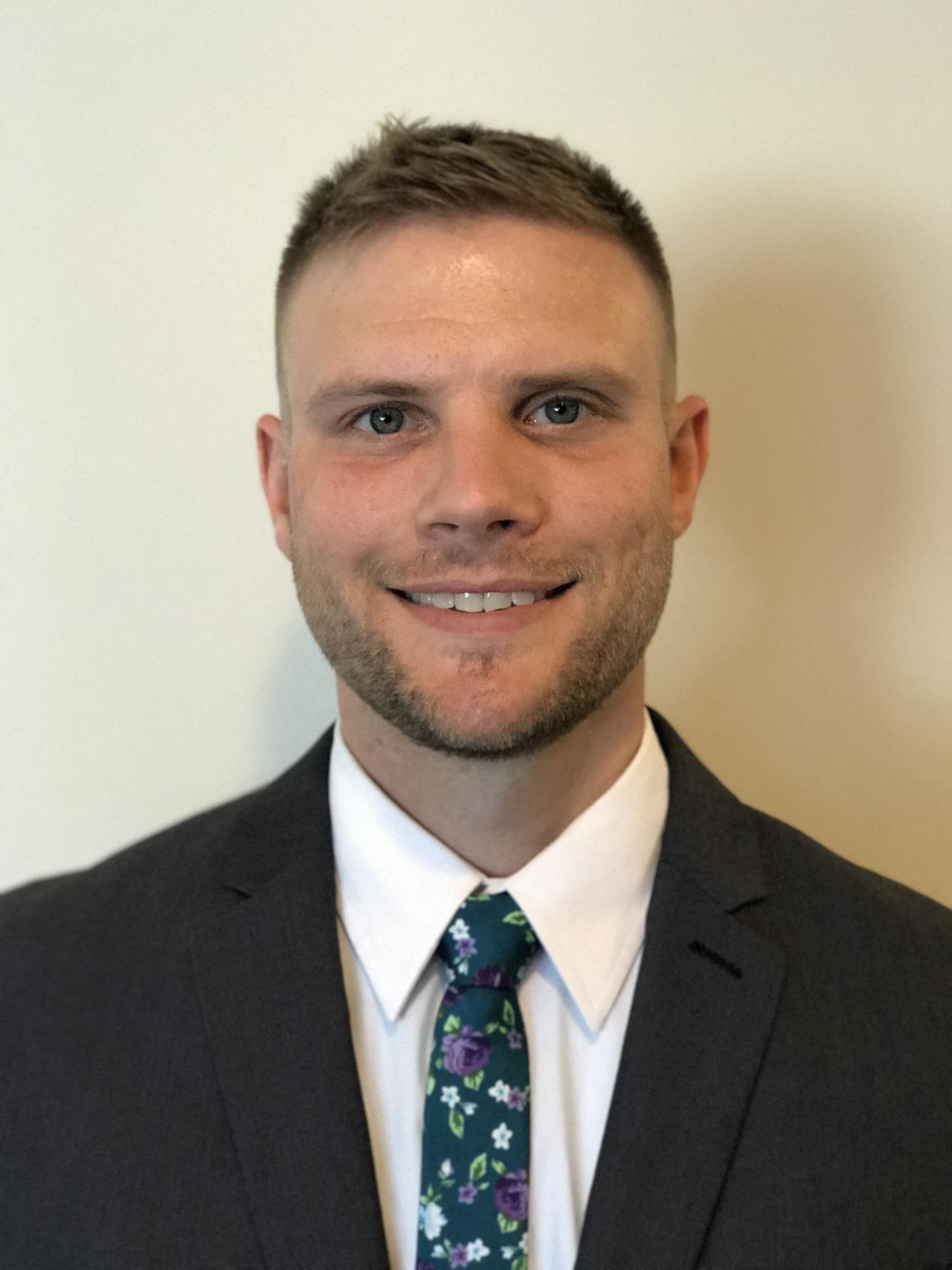 Hello, my name is Brad Kreger, proud social studies teacher at Enterprise High School. I received my bachelor's degree in secondary social studies education from Eastern Michigan University and my master's degree in educational leadership from Oakland University. During my eight years in education I have worked in several educational settings including working as an online alternative school program coordinator with the Washtenaw Intermediate School District and Oakland Schools, as well as a teacher at Pontiac High School. At Enterprise I serve on the school improvement team, Formative Assessment for Michigan Educators team (FAME), district technology team, and as a member of the Macomb 2020 blended learning cohort through the Macomb ISD. I live with my wife who is also a Warren Woods teacher and two dogs in Clinton Township, MI. I look forward to teaching your child during the 2018-2019 school year.
Mrs. Rebekah Potter - Math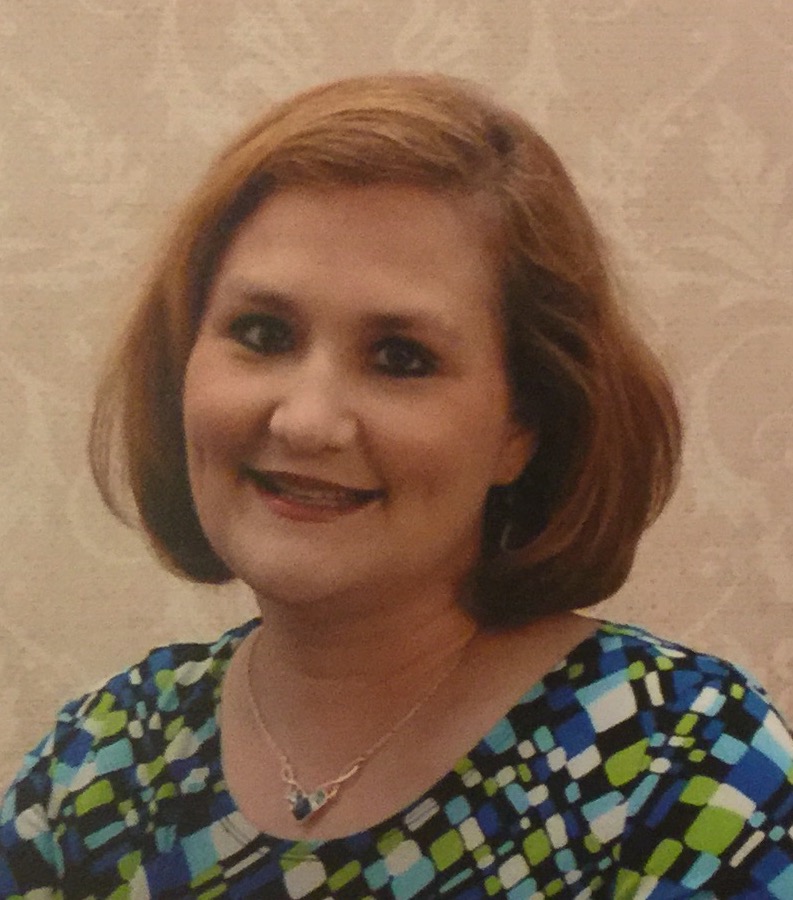 My name is Mrs. Rebekah Potter, and I'm the newest member of the teaching staff at Enterprise High School. I hold a bachelor of science degree from Bob Jones University in South Carolina in both math education and elementary education, and I have earned a masters degree from Saginaw Valley State University in educational leadership and principalship. I have also have additional college training through Central Michigan University on the topic of technology in education.

This year is my twenty fifth year teaching high school mathematics with experience both in private schools as well as in public schools. At Enterprise, I currently teach Algebra 1, geometry, Algebra 2, and consumer math. My goal here at EHS is that I will be able to instill in my students a love of the concreteness of mathematics, as well as teach them to maintain long-tern retention of mathematics skills for use in real life.

Mrs. Lynn Cooper - Student Services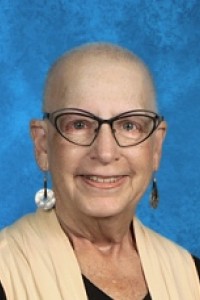 Mr. David Hughes - Intervention Support
Ms. Dianna Scott - Food Services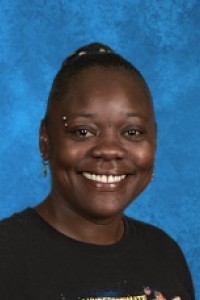 Ms. Cathy Junga and Ms. Barbie Cardillo - Custodial Staff