This page will be used to update the Warren Woods community about the novel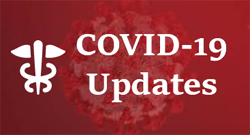 coronavirus (COVID-19) and the District's response and procedures. Because the status of COVID-19 is rapidly changing both here in the U.S. and abroad, we are continually monitoring the situation. Please check back often for the latest information on what the WWPS is doing to prevent, respond and provide resources about COVID-19. We are in close contact with the Macomb County Health Department, the County Executive Office, and the Macomb Intermediate School District and have actively engaged with the Centers for Disease Control (CDC) to ensure that we are following the direction of experts when it comes to safety and preventative measures for our students and staff. We will continue to follow their guidance and best practices to deal with this virus.

Determination of Critical Infrastructure Workers and Essential Employees Performing Necessary Government Activities

List of Essential Employees necessary for Implementation of Continuity of Learning Plan
Need help translating any of our PDF documents to another language?


Use Google Translate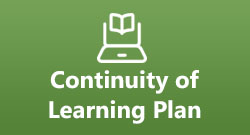 Review our Current Continuity of Learning Plan - COVID-19 Response Plan
Curriculum
Internet Service: Comcast/Xfinity is offering free internet service for the next two months to families who qualify. For more information, please see this link:


https://www.internetessentials.com/
Elementary K-5 Enrichment
Elementary Specials Enrichment
Elementary YouTube Channel
Warren Woods Middle School Enrichment
Warren Woods Tower-High School Enrichment
Enterprise-High School Enrichment
*Please continue to check back for updates
Schoology
WWPS Remote Learning
Online Access: Schoology
Warren Woods Public Schools Remote Learning online access aims to give each student a sense of structure, a personal connection to their teachers and school, and learning consistency. Please contact your teacher or principal if you have questions on the provided content and enrichment. For access instructions, please use the helpful video tutorial below. If you are experiencing connectivity issues, please contact your child's teacher or building administrator.
ELEMENTARY PARENTS & STUDENTS
To establish access and to continue using your child's elementary Schoology account for WWPS Online Learning, please watch the video below. Set-up is easy and we're here to help.
Please watch this step-by-step video to assist you in your login access process for your elementary school student.
If you prefer a document guide, this PDF features the same information that is shown in the video:


Elementary Student Schoology Quick Links
If you are still experiencing connectivity issues after watching the video tutorial and/or reviewing the step-by-step guides located on this page or if you have questions about the content provided to your student, please reach out to your child's teacher or building administrator.
Please include the following information in the body of an email message:
· Your First & Last Name and Email Address
· Your Student's First & Last Name
· Description of problem
*Staff emails can be found within our district's webpage within the individual School's page under Staff Directory or Staff Contact.
Food
Pandemic EBT Program


Information about the Michigan P-EBT Program


P-EBT Frequently Asked Questions
Warren Woods Food Program
Breakfasts and lunches for all children under the age of 18 will be available via drive-up service. Children will be given three breakfasts and three lunches on Monday and three breakfasts and three lunches on Thursday.
We will continue Meal Distribution at WWMS on Mondays & Thursdays
Monday, July 6 11:00AM – 1:00PM Door #29
Thursday, July 9 11:00AM – 1:00PM Door #29
Monday, July 13 11:00AM – 1:00PM Door #29
Thursday, July 16 11:00AM – 1:00PM Door #29
Monday, July 20 11:00AM – 1:00PM Door #29
Thursday, July 23 11:00AM – 1:00PM Door #29
Meal distribution will then continue every Monday and Thursday through August 24.
Macomb Food Bank
Every Monday, we continue to partner with the Macomb Food Bank to provide much needed resources for families. These can be picked up each Monday at Warren Woods Middle School at door #34 from 11:00AM-1:00PM as well.
Meet Up & Eat Up
We will again offer the Meet Up & Eat Up program at the Warren Woods Education Center located 12900 Frazho Rd.. We will be serving Breakfast every day from 9:00AM-9:30AM and Lunch 11:00AM-11:30AM. Any child, aged 18 or younger, can come to the Community Center for a free breakfast and lunch.
Gleaner's Mobile Food Pantry
Gleaners Mobil Pantry Distribution will be continuing throughout the summer! We will remain at MCC South Campus Lot #3 until the Martin Road construction ends. Enter Lot #3 off Bunert Rd. between 12 Mile and Martin Rd.
Monday, July 6 from 2:30PM-4:30PM*
Monday, July 20 from 2:30PM-4:30PM*
Monday, August 3 from 2:30PM-4:30PM*
Monday, August 17 from 2:30PM-4:30PM*
Other Community Food Resources


See the attached list of additional locations


Michigan families can get food, cash, internet during coronavirus crisis
Frequently Asked Questions

Frequently Asked Questions (updated 4/3/2020 at 7:12 PM)
Health

Macomb County Resources

Detroit area community resources

Self Care for Parents

No cost Telehealth sessions for adolescents from Macomb Family Services Adolescent Outreach Program

Coping Skills Checklist for Kids - list of activities

Social / Emotional Resources for Parents from CASEL Cares Initiative

Suicide Free Schools (SFS) Macomb Resources

Beaumont Health launches free online COVID-19 risk assessment tool

American Pysch. Assoc - How to View all the Coverage
Helpful resources for parents with guidelines on how to talk to our children about the coronavirus:


Talking to Children about COVID-19 (Coronavirus)


PBS - How to Talk to Your Kids
Centers for Disease Control:


Healthy Habits


COVID-19 Informational Page


COVID-19 and Children


Managing Stress and Anxiety

Michigan Department of Health and Human Services

Macomb County Health Department
Child Care for Macomb County Essential Workers

Child Care for Macomb County Essential Workers