This page will be used to update the Warren Woods community about the novel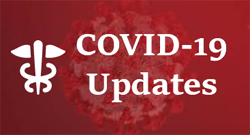 coronavirus (COVID-19) and the District's response and procedures. Because the status of COVID-19 is rapidly changing both here in the U.S. and abroad, we are continually monitoring the situation. Please check back often for the latest information on what the WWPS is doing to prevent, respond and provide resources about COVID-19. We are in close contact with the Macomb County Health Department, the County Executive Office, and the Macomb Intermediate School District and have actively engaged with the Centers for Disease Control (CDC) to ensure that we are following the direction of experts when it comes to safety and preventative measures for our students and staff. We will continue to follow their guidance and best practices to deal with this virus.

Determination of Critical Infrastructure Workers and Essential Employees Performing Necessary Government Activities
Need help translating any of our PDF documents to another language?


Use Google Translate
Food
To ensure that our students have access to food during this mandatory shutdown, our wonderful Food Service staff will continue to provide meals for all children ages 18 and under in our community beginning Wednesday, March 18, 2020.
We will be changing our breakfast and lunch pickup schedule a bit next week (beginning Monday, March 30, 2020). The locations are the same, but we are moving to a Monday, Wednesday and Friday model and each day when you come to pick up, you will be given two breakfasts and two lunches per child:
Pinewood Elementary
11:

00AM -

12:

00PM

Door #1
Westwood Elementary
11:00AM - 12:00PM
Door #1
Warren Woods Middle School
12:

00PM

- 1:

00PM

Door #29 (auditorium side)

Gleaners onsite at the Education Center on Monday, March 30, 2020
*If we discover that additional changes need to be made to this schedule, we will let you know
If you are looking for other sites in our community,

please see the attached list of additional locations.
Frequently Asked Questions

Frequently Asked Questions (posted 3/25/2020 at 7:37 PM)
Health
Beaumont Health launches free online COVID-19 risk assessment tool
American Pysch. Assoc - How to View all the Coverage
Helpful resources for parents with guidelines on how to talk to our children about the coronavirus.


Talking to Children about COVID-19 (Coronavirus)
PBS - How to Talk to Your Kids
Centers for Disease Control
Michigan Department of Health and Human Services
Child Care for Macomb County Essential Workers

Child Care for Macomb County Essential Workers