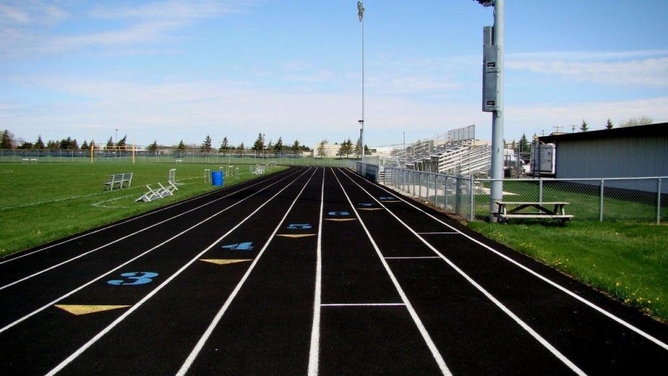 2020-2021 Sports Information:
If your student (6th-11th grade) had a sport's physical completed for any sport in the 2019-2020 a new physical is not needed, provided the parent and student complete the new health questionnaire (Link below). This questionnaire will only replace those who has a physical on file at WWMS or WWT. If your student did not get a physical they will need one for the upcoming year to play sports. You may also choose to get another physical instead of filling out the health questionnaire
Health Questionnaire This form not be accepted yet, so please do not try to turn it in to the MS or HS. Further information will be given at a later date. This is an FYI for now.
Welcome!
In order to try-out/practice for any sport, you must have a current and complete physical on file with the athletic department. You must also complete the online registration process. Instructions can be found by clicking the link below. Student's must first have their physical approved in the athletic office before they can tryout/practice.
Greetings from the Warren Woods Public Schools Athletic Department. Please use this website as your one stop shop for all of your athletic needs. Use the navigation on the right hand side of the page to help you reach contact information, schedules, rosters, and information about all of the respective teams!
Note: Students may be asked to show a student I.D. to enter an athletic contest. Student's without a student I.D. may be denied access. The AD reserves the right to deny access and/or remove spectators from events due to poor sportsmanship or other reasons that are deemed negative.
Information/Required forms
Coaches, Sports and Starting Practice Dates at WWT 2019-2020
Online Athletic Participation Registration Instructions
ONLINE Ticketing (Save Big money)
Balancing School and College Sports
Return to play concussion form
Remind Me
(Get updated reminders from the athletic department)
Michigan H.S. Athletic Association
www.macombmac.misd.net - Macomb Area Conference (MAC)
National Collegiate Athletic Association (NCAA)
Athletic Forms: Online Registration is now required to participate in sports at WWT.
See instructions link above. If you would like a copy of any required form you may download and copy from below.
Physical Form (Needed yearly and must be done after April 15th preceding the school year)
These forms are for reference only: You must register online and electronically sign each form below.
Concussion Form: Must Read
Concussion Protocol: (Return to play guidelines)
Student Participation Contract Must Read
Transportation Permission Form Must Read
WWT Athletic Handbook (Must Read)