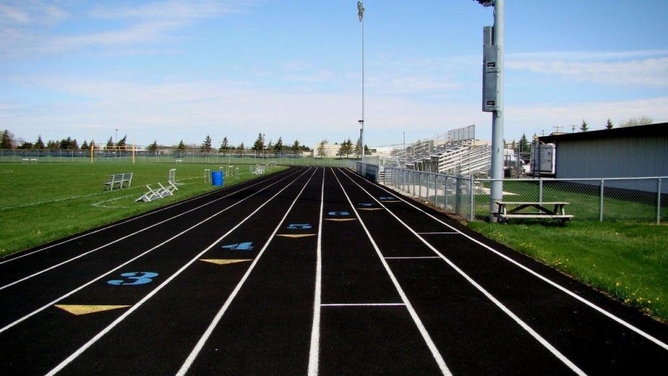 Welcome!
2018-2019 Winter Sports : In order to try-out/practice for any sport, you must have a current and complete physical on file with the athletic department. You must also complete the online registration process. Instructions can be found on the under the athletics tab. Student's must first have their physical approved in the athletic office before they can tryout/practice.
Winter Sport's Tryout Schedule:
Boy's Basketball: Nov 5th
Competitive Cheer: Nov 5th
Girl's Basketball: Nov 12th
Wrestling: Nov 12th
Bowling: Nov 12th
Boy's Swim and Dive: Nov 19th
Greetings from the Warren Woods Public Schools Athletic Department. Please use this website as your one stop shop for all of your athletic needs. Use the navigation on the right hand side of the page to help you reach contact information, schedules, rosters, and information about all of the respective teams!
Note: Students may be asked to show a student I.D. to enter an athletic contest. Student's without a student I.D. may be denied access. The AD reserves the right to deny access and/or remove spectators from events due to poor sportsmanship or other reasons that are deemed negative.
Information/Required forms
Online Athletic Participation Registration Instructions
ONLINE Ticketing (Save Big money)
Balancing School and College Sports
Return to play concussion form
Remind Me
(Get updated reminders from the athletic department)
Coaches and Sports at WWT 2018-2019
Michigan H.S. Athletic Association
www.macombmac.misd.net - Macomb Area Conference (MAC)
National Collegiate Athletic Association (NCAA)
Athletic Forms: Online Registration is now required to participate in sports at WWT.
See instructions link above. If you would like a copy of any required form you may download and copy from below.
Physical Form (Needed yearly and must be done after April 15th preceding the school year)
These forms are for reference only: You must register online and electronically sign each form below.
Concussion Form: Must Read
Concussion Protocol: (Return to play guidelines)
Student Participation Contract Must Read
Transportation Permission Form Must Read
WWT Athletic Handbook (Must Read)