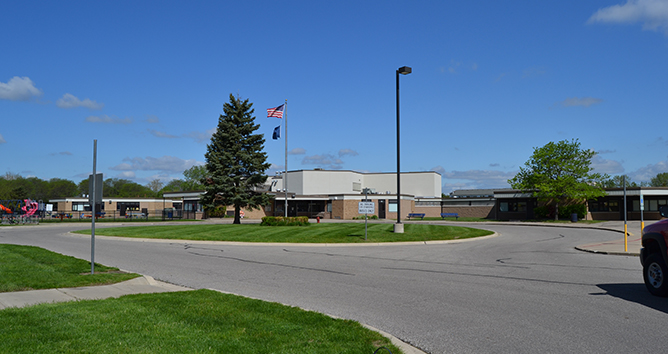 Westwood is a highly regarded school serving approximately 517 students in grades K-5. It is one of three elementary schools nestled in Warren Woods. We made a commitment to raise the academic bar and implement the Common Core State Standards. Our school provides all day Kindergarten and offers many opportunities for families outside of the regular school day. Our facility also houses two Macomb County SLI programs for students in grades Kindergarten and First. Our school participates in a school-wide recycling program and has reached "Evergreen" status. We offer Spanish to all of our students in grades K-5. Every teacher is committed to providing Positive Behavior Intervention Support to all of our students. We believe that family and community partnerships will help students reach higher levels of achievement. We look forward to serving you and your family.
Mission
Our purpose is to enhance the Westwood Community by using our professional skills and talents to promote a positive learning environment in which all individuals learn through meaningful academic, social and emotional experiences.
Vision
Westwood will be a place where everyone learns, grows, and achieves.
Latest District News

View Archives
January 5, 2018
CARE's 23rd Annual Parenting Conference
CARE's 23rd Annual Parenting Conference is a couple month away. It's a great resource for parents/caregivers, grandparents, school personnel, as well as anyone working with children and teens and it's an opportunity to brush up current skills and maybe learn a few new ones to assist in the ever changing world of parenting.
This year's conference is Saturday, March 3, 2018, from 8:00 am to 3:30 pm at the Macomb Intermediate School District. Please refer to the the link or the attached PDF for additional information and registration instructions.
January 5, 2018
Depression and Suicide Prevention Information
Join others in Macomb County to learn more about how to help those dealing with depression and anxiety. Please see attached flyer for information about a Family Engagement event at Dakota High School, February 5 from 6:30PM-8:30PM. Free dinner will be served at 6:30PM.