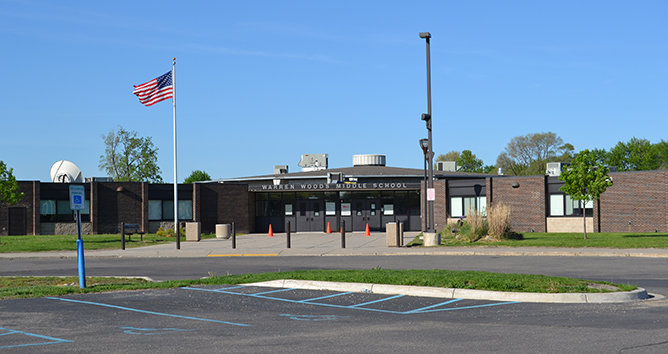 Mission Statement
The mission of WWMS is to instill in students the knowledge, 21st century skills, and social responsibility skills needed to experience success in the work force or higher education. We commit to utilizing research-based best practices, technology, and collaboration to help students meet district, state and national standards. We will use a multitude of behavioral and academic interventions to ensure student success.
District Latest News

View Archives
February 15, 2018
Superintendent Correspondence 2-15-18
Please read the attached letter from Stacey Denewith-Fici regarding the recent tragedy in Florida.
January 25, 2018
Substitute Paraprofessionals Needed
Warren Woods is in need of Substitute Paraprofessionals!
Are you interested in working with students in Warren Woods? We are in need of substitute paraprofessionals to work with our students and staff. If you are looking for a rewarding position, please follow the link on our employment page to apply! Employment
January 5, 2018
CARE's 23rd Annual Parenting Conference
CARE's 23rd Annual Parenting Conference is a couple month away. It's a great resource for parents/caregivers, grandparents, school personnel, as well as anyone working with children and teens and it's an opportunity to brush up current skills and maybe learn a few new ones to assist in the ever changing world of parenting.
This year's conference is Saturday, March 3, 2018, from 8:00 am to 3:30 pm at the Macomb Intermediate School District. Please refer to the the link or the attached PDF for additional information and registration instructions.