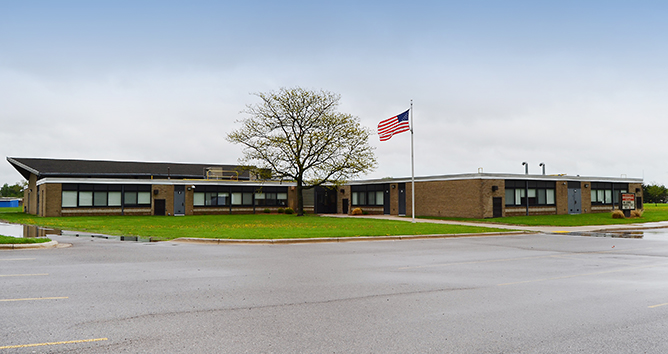 Warren Woods Enterprise High School has been serving as the Warren Woods Public School's alternative high school since 1983. Students attend Enterprise for a variety of reasons. Essentially, Enterprise High School helps Warren Woods Tower students and students from surrounding school districts earn credits toward a high school diploma. For over thirty years, Enterprise High School has served Macomb County students and has helped thousands of students continue moving forward in pursuit of a high school diploma and in some cases, beyond a high school diploma with college dual enrollment.
February
February 24, 2017
Guest Teachers Needed!
Interested in working as a substitute?
Calendar
‹

April

2017

›

S
M
T
W
T
F
S
1
2
3

Apr 3

OFF - SPRING BREAK

Enterprise High School

4

Apr 4

OFF - SPRING BREAK

Enterprise High School

5

Apr 5

OFF - SPRING BREAK

Enterprise High School

6

Apr 6

OFF - SPRING BREAK

Enterprise High School

7

Apr 7

OFF - SPRING BREAK

Enterprise High School

8
9
10

Apr 10

Fourth Quarter begins - Regular day 7:30am—2:25pm LUNCH at 11:05am –11:35am (School Improvement meeting— 2:30pm—4:30pm)

Enterprise High School

11

Apr 11

SAT and PSAT Testing. The details and times will be announced.

Enterprise High School

12

Apr 12

ACT Work Keys - Early Release PLC Schedule—Students released at 1:25pm. Work Keys testing details will be announced. (NO LUNCH)

Enterprise High School

13

Apr 13

Regular day 7:30am—2:25pm LUNCH at 11:05am –11:35am

Enterprise High School

14

Apr 14

NO SCHOOL - GOOD FRIDAY

Enterprise High School

15
16
17

Apr 17

Regular day 7:30am—2:25pm LUNCH at 11:05am –11:35am

Enterprise High School

18

Apr 18

M - STEP TESTING BEGINS - Regular day 7:30am—2:25pm LUNCH at 11:05am –11:35am

Enterprise High School

19

Apr 19

M - STEP TESTING CONTINUES - Regular day 7:30am—2:25pm LUNCH at 11:05am –11:35am

Enterprise High School

20

Apr 20

M - STEP TESTING CONTINUES - Regular day 7:30am—2:25pm LUNCH at 11:05am –11:35am (Mr. Hamblin - DSAT Meeting - 4:15 pm - 5:45pm)

Enterprise High School

21

Apr 21

M - STEP TESTING CONTINUES - Regular day 7:30am—2:25pm LUNCH at 11:05am –11:35am

Enterprise High School

22
23
24

Apr 24

Regular day 7:30am—2:25pm LUNCH at 11:05am –11:35am (School Improvement meeting— 2:30pm—4:30pm)

Enterprise High School

25

Apr 25

Regular day 7:30am—2:25pm LUNCH at 11:05am –11:35am

Enterprise High School

26

Apr 26

Early Release PLC Schedule—Students released at 1:25pm (LUNCH at 10:31am –11:01am)

Enterprise High School

27

Apr 27

SIT Schedule (9:50am—10:31am) LUNCH at 10:31am—11:01am

Enterprise High School

28

Apr 28

Regular day 7:30am—2:25pm LUNCH at 11:05am –11:35am

Enterprise High School

29
30