Preparing for Fourth Quarter (March 29 - June 15, 2021)
Are you interested in changing your child's current method of instruction? Do you want to switch from face-to-face to virtual? Maybe you are interested in moving from virtual to our face-to-face option. Parents need to complete one Commitment Form for each child who wants to change their current placement. Please note that any changes in fourth quarter will most likely result in teacher changes and could involve building changes at the elementary. The form MUST be completed by Wednesday, March 5 at 5:00PM or your child will finish the school year in their current instructional model.
In-Person Learning January 19, 2021
All student who chose in-person learning for the third quarter will return to the buildings Tuesday, January 19, 2021.
Schedule for In-Person Learning January 4 - 15
Please read this letter from Superintendent Denewith-Fici regarding the In-Person learning schedule for students in grades PreK-12. We are making these adjustments to ensure we are meeting the needs of our most vulnerable learners, while dealing with the COVID-19 Pandemic.
WWPS In-Person Learning January 4 - 15, 2021
Schedule for In-Person Learning November 18 - December 11, 2020
On November 15, 2020, the Michigan Department of Health and Human Services announced a three week "Pause" to help control the pandemic. As a result, Warren Woods will be making changes to our in-person teaching schedule at all levels. We are making these changes to abide by the order for the high school instruction and to give several days for families who may be exposed to COVID-19 time to quarantine prior to in-person learning restarting. Please see the attached letter for information: WWPS Implementation of MDHHS Pause 11.17.2020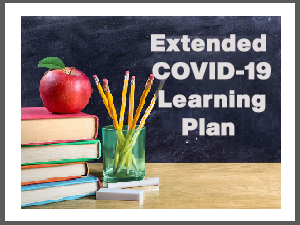 Click the photo for the Extended COVID-19 Learning Plan as approved by Board of Education September 28, 2020 and reconfirmed in October and modified in November.
TECHNOLOGY TIPS & TRICKS
Please visit our Tips & Tricks page for videos on how to access the tools teachers will be using to communicate with students.